KENEX Industrial Wires & Cables GmbH was founded in 1980 and is a company with long standing experience in cables and wires business.
KENEX is a supplier of ordinary wires according to national and international standardize as well as special cables with a large assortment. Naturally, we have your special cables manufactured in accordance with your special needs.
Reliable and competent consultation is for the sale very important by our qualified field service and office duty. Particularly that is relevant for many years and successful commercial partnership.
Open mindedness for new ideas, the openness consort with our customers, the communicative contact of the employees among each other and the consequence, out of it to develop products and solutions, are the elementariness parts of our management philosophy.
Here from be produced a multiplicity of known branded products such as those:
KENPUR, KENFLAM, KENTHERM, KENFLEX etc.
The consistent marketing of our goods at direct and indirect export is the result that from now on we cooperate with competent distribution partners in many countries all over the world.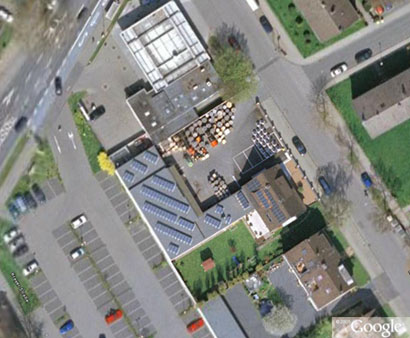 Thanks to our ingenious logistics and high storage capacity (nearly 7.000 products in stock), we offer above average supply readiness, reliability and productivity.
Luftaufnahme 2007
©Google